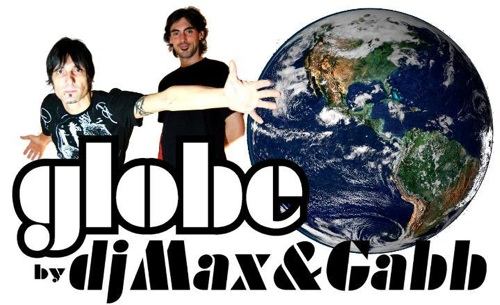 It's based in Barcelona, created by Dj Max (Italia/ex barXino y Funkadelica) and Gabb (Valencia/Apotheke crew/Basswerk).

Globe by Dj Max & Gabb is a project of dance music focused to the Black Music and his roots. It's a search through the Black musical culture, to create a fusion with the modern electronic music.

The result is a potent blend of Breakbeat & House with Funk, Afro and Latin. Percussions, brasses, rhythmic guitars and Black melodies bind to unstoppable breaks, house grooves and devastating bass-line synth... a fusion extremely effective and direct to the dance floor.

Artists of the label "Timewarp Music" (Greece), a global benchmark for any Breaker, they published for this label many Ep's and Remixes during the last two years which had really good criticism through the public. Their productions were regularly included in the bestsellers charts of Juno and Beatport, and also recommended in the most famous DJ's Playlists of this genre, as much in Europe as United States and South America.

Evaluated as one of the most interesting projects of the electronic vanguard, they will prepare big surprises for the next future…Be in!