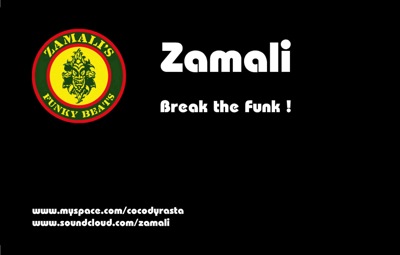 Zamali's real first contact with music happened at the age of 6 years old, discovering his father's records collection full of soul, funk, r'n'b & rock classics. Labels such as Stax & Tamla Motown were the ones he discovered first.

At 11 y.o. he started to buy his first records.His first 7" is still alive (Blondie - Rapture) somewhere in his crates ! The house scene wasn't present in Belgium yet and he was still listening & digging the old 60's & 70's classic rock bands like Jefferson Airplane, The Kinks, The Doors, Pink Floyd ...till the end of the 80's.

Few years years later in '88 the first acid house parties started to happen in Belgium & Zamali took part in the whole movement during many years. He was still listening to the rap classic too (EPMD, Public Enemy, A Tribe Called Quest, De La Soul, NWA, Big Daddy Kane, Rakim etc ...) but some majors new influences came into his musical background.

That new music was coming from Chicago & UK with the house, the rave & the break beat scene. That was the sumer of Love '88 version. New electronic music was blended with reggae, rap, disco. This was the beginning of house & techno music in Belgium & he spent lots of nights in the clubs listening to the new sounds that made people go crazy.

He bought his first turntables in '91, starting to mix pure deep house music first then quickly moved to the other interesting music styles such as techno, Jungle, Trip hop, Hip hop. For around 6/8 years he was mainly playing at private parties, wedding, birthdays and bars, never willing to find a residency in clubs because he preffered raving at a fool moon party than spending all his weekend nights indoor in clubs.

At the end of the 90's he started to work for the first belgian online music store & met people who helped him to go back to his first love, funk ! He dropped mixing too, trying to play with computers & slowly starting to do remixes, mashups and mixes. Nowadays, after some years of playing only with his computer, he comes back to mixing with some funky mashups, funky breaks, old school funk & hip hop, reggae, afro beat & funky house tracks in his selections.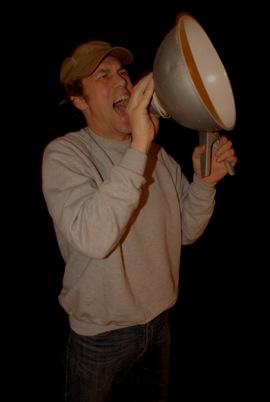 He made a name for himself on both the internet/blog scene and in the DJ communityfor his trademark soulful & funky boots with Motown flavor. Zamali's now done some remixes & own tracks for people such as Tal M Klein, Timewarp inc., Umbo, Basement Freaks, Pulpfusion, Afternoons In Stereo and will surely bring many more funky bombs in the future.

Ready to rock da place, he recently set the dancefloor on fire in France, Germany, Portugal, Switzerland, Poland & Belgium at the famous Bootie parties & the Enter The Music parties.

He's now doing remixes for artists on Timewarp music & other funky breaks labels such as Pigballs record.

His tracks are playlisted by people like Kraak & Smaak, Basement Jaxx, All Good Funk Alliance, A-skillz, Stereo MCs, Wahoo, Smoove and many more & in several national & international radio shows in Belgium, France, Spain, UK, Japan, USA & all around the globe .

Be sure to check his work on his site if you like the good grooves.