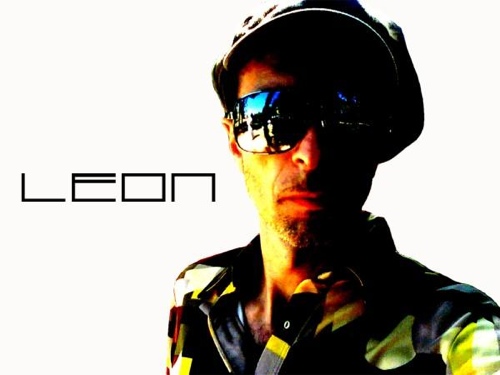 Stephane Voituret a.k.a LEON is a native of Verneuil sur Seine (Paris area) cradle of many talented musician. His first experience with music began at the age of 6 after starting guitar and solfaz lessons. He got really passionate about it and ever since he has not stopped his journey for self improvement. At the age of 14 he started working on his own compositions and musical arrangements. Gradually he became a multi-instrumentalist artist (Bass / Guitar / Keyboards & Programming). For 3 years he also attended AFP 93 and worked on different technics (sound design / recording / mixing).

During the years he has participated in various musical projects such as "YUL DUB / THE FRENCH'S LOVERS", accompanied the singer "FRED DE FRED" (Barclay). He participated in projects eclectic "100 GUITARS" (Rhys Chatham) and then mount the pair "YOURI" with her youth Jo Ruffier des aimes (Négresses Vertes / Tarace Boulba ). Since January 2006 he transferred his association "INTERACTIVE MUSIC" to achieve different artistic projects "with artists like" DESIRE / Carla Marques / KENSY / Cris de JEREMY " and DJ SNIPE.

As a DJ he has performed in Parisian mythical scenes as: LA CIGALE / New Morning / Le RESERVOIR / Glaz'Art .Ardisson TV show with Les French Lovers / M6 talkshow with Roxanne.

He is mainly influenced by soul, funk and the 70's musical touch but also by cinematic sound designer artists like Lalo Schiffrin. He always wants to calibrate and mix all those influences in a powerful music project.

He has released two personal albums 'WE ARE FROM PLANET GROOVE' and 'MADFUNK PROJECT' released digitally by Timewarp Music.