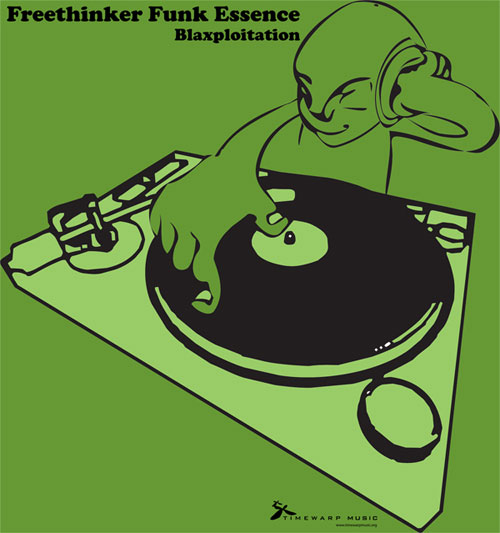 Christian Stieler a.k.a Freethinker Funk Essence is a new exciting project the comes out from Timewarp Music.
Blaxploitation Ep is his very first release under this name. As always funky breaks and break beats with attitude and elegance is the way of our typical sound and the project of Freethinker Funk Essence fits exactly. The Ep opens with the single tune called Blaxploitation. Funky breaks and jazzy guitars, good grooves and nice electronic sounds to make you move and groove around!

jazz.K.Lipa is remixing Blaxploitation and transforms the original theme into a latin breakbeat with full echoes and dub grooves.
Mr Gagun is doing his very first remix on our label for this EP. He is giving us a remix on the same song but with his unique style of clean breaks and electronic sounds. As his is a great trumpet player you can discover his
skills on this remix brass section.

Last track is Watermelon Boogie Man, a second tune from Freethinker Funk Essence to close the ep and get a second taste of his productions. Funky and super groovy!


TRACK LIST:
1. Freethinker Funk Essence - Blaxploitation
2. Freethinker Funk Essence - Blaxploitation (jazz.K.lipa remix)
3. Freethinker Funk Essence - Blaxploitation (Mr Gagun remix)
4. Freethinker Funk Essence - Watermelon Boogie Man

More info for Freethinker Funk Essence

BUY THIS RELEASE IN MP3 & CDR