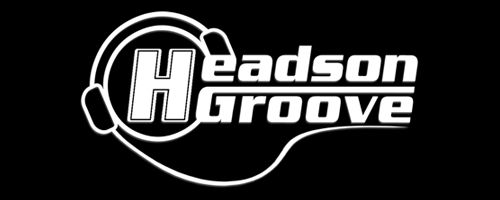 Sotiris Mayo Egolfopoulos, a.k.a. Headson Groove, was born in Greece in 1978. His first experience making music with a computer was in '87 using the Basic programming language on an Amstrad 6128. But that was just a game for a 9-year old boy who used to break and remake his grandmotherís transistor radio for fun. As a teenager, he leaned toward electronic music, especially the dance scene. He was impressed with electronic sound and the technology behind it. Once he got his hands on an Amiga 500plus , he began sampling everything inside the house that could produce sound and, very soon after, he was introduced to the world of samplers and synthesizers which he still explores. Since then, creating music has been a driving force in his life.

The desire to produce his own sound led him down the path of studying audio engineering and to work in the field as a freelancer for the Greek music industry. With no intent to limit himself in his musical experiences, from 2009 to 2011, he composed music for three highly popular TV series that have played on Greece's biggest private television network.

For a long period in his music life, he worked on trance, progressive house, chill out and downtempo genres. His music mainly moves into the "underground" fields, at times weaving them together with mainstream moments.

Headson Groove is a project in which Sotiris explores the electronic funky side of music. The sound varies from downtempo grooves and funky breaks to space disco and funky house, with a bit of club vibe. His debut album EP "Vitsiozi" was released in 2007 by Timewarp Music. With "Vitsiozi", his musical approach combines downtempo grooves, funky sounds, wah guitars and electronic beats. He has also remixed artists like Timewarp inc. , Basement Freaks, Geriba and Noetic Nega.