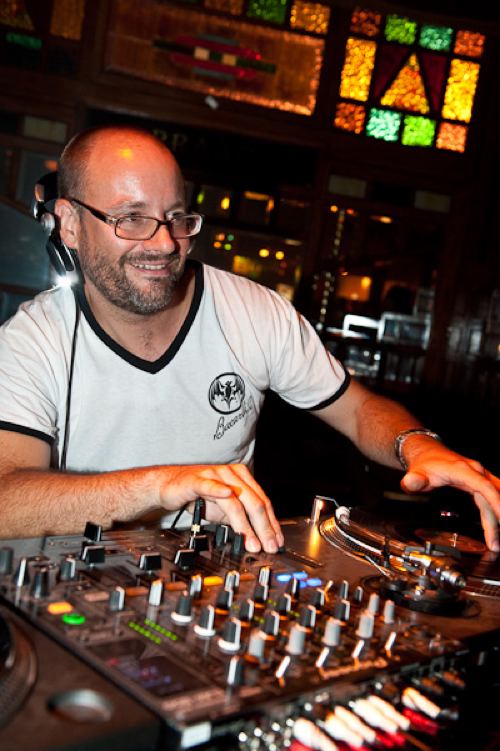 Dirk Schafer aka Quincy Jointz is one of the leading producers of funky Brekabeat, Downbeat and NuFunk-music in the world. He is releasing own music and remixes under his project-names Quincy Jointz and "Geriba" (together with Jorn Disch). His music is published by the best labels of NuFunk and similar sounds like Funk Weapons Rec. (USA), Citrona Rec (USA), Aniligital Music (USA), Timewarp Music (Greece), Freestyle, Eighteen Street Lounge and Innvision Rec (Österreich).

The sound of Quincy Jointz get massive support by top-ace DJs worldwide by the likes of Fort Knox Five, Mo`Horizons, All Good Funk Alliance, Ursula 1000, Flow Dynamics, Andy Smith (Portishead-DJ), Ed Royal & DJ Enne etc.

He got much attention for his remixes for acts like Ursula 1000, De-Phazz, Bahama Soul Club, Basement Freaks, Tal M. Klein, Danny Massure, Timewarp Inc., Badboe, Nappy Riddem... Since 2003 Quincy Jointz is playing funky clubs around Europe – so he get well-known for uplifting DJ-gigs from Spain to France, Switzerland, Austria, Hungary and Greece – and of course Germany.

As a music-fanatic guy he was runningthe "International Freeridin´ Radioshow" on different web-radiostations.1 After 8 years he stopped to do the "International Freeridin´ Radioshow" in March 2010. Days could have 24 hours and this also wouldn´t be enough for all his projects ;-) But he is still hosting the "lime sorbet" for Citrona Rec (Florida, US) Since 2005 he´s hosting the "Lime Sorbet Show" of the US-based label Citrona Rec. So it is not wrong to say Quincy Jointz is one of the key-players in the NuFunk-Business worlwide.